Long Snappers came out on July 13 to attend the Rubio Long Snapping Camp in IL from WI, KY, NE, MI, OH, IN, IA, CAMO, NC, RI, NJ, FL, CO and IL to get the best  Long Snapping instruction and exposure in the country for Long Snappers. Long Snappers, and their parents/guardians, were instructed on the field, had a film and classroom session, a recruiting seminar and ended the day with a competition with Rubio present and running the camp. Each Long Snapper was filmed and will have a player profile provided for them on RubioLongSnapping.com.
This was a camp where college Long Snappers could come out to get instruction and assist with the camp, and they did not disappoint. College Long Snappers that were present and got better were: Taybor Pepper of Michigan St, Nick Monaghan of Missouri, Seth Combs of Illinois St. Nate Hawkins of Navy, Reid Buckingham of Emporia St, Wyatt Pfeifer of Western Michigan, Josh Appel of Indiana St, John Wirtel of Kansas, Scott Daly of Notre Dame, Will Henrichs of Olivet Nazarene, Greg Hohenstein of Bowling Green St and Nathan Gibbs of Youngstown St.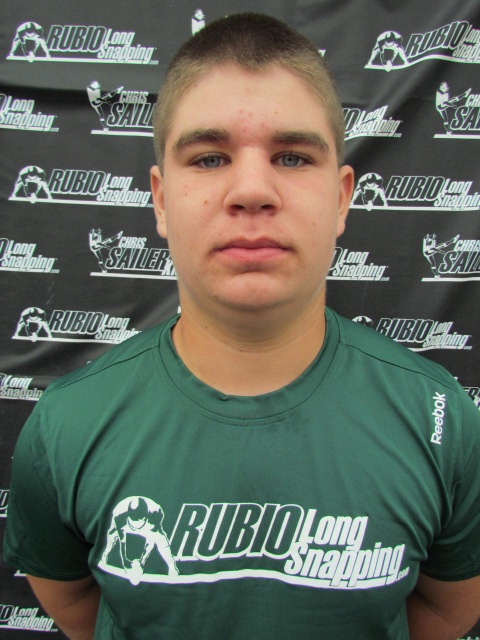 The overall winner of the camp was Joe Calcagno (IL, '17). Calcagno did very well throughout the entire day of camp. When he gets his body set up in the right direction and snaps the ball hard, he will be very hard to beat. Thick and strong Long Snapper with a lot of upside. Very good attitude and handles pressure well. Keep an eye out for Calcagno in the future.
To see videos and pictures of the Long Snappers below, please go to RubioLongSnapping.com
TOP 2015 LONG SNAPPERS…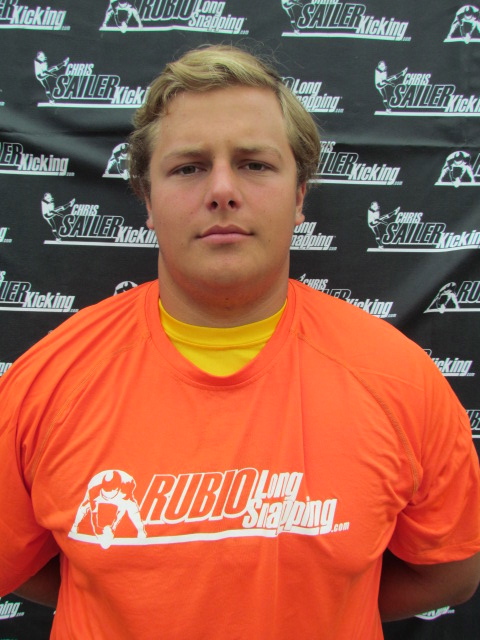 Ben Makowski (IN) was phenomenal all day long. Great size and attitude. The Purdue commit showed he is definitely worth a scholarship and the Boilermakers are lucky to get him. All around great human being.
Hunter Varga
Owen Gilbert
Zach Wood
Jake Knight
Chase Urbach
Harley Whitehouse
Tommy Merickel
Brendan Lowery
TOP 2016 LONG SNAPPERS…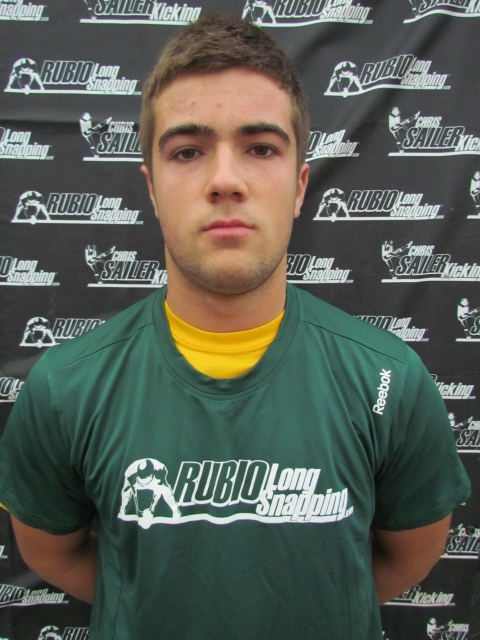 John Shannon (IL) left no doubt he is the best Long Snapper in his class. He is strong and snaps the ball as hard as anyone I have ever go through Rubio Long Snapping. Very close to having it all click. Regardless, he is a full on scholarship Long Snapper.
Steven Wirtel
Bradley Robinson
Phillip Thomas
Trent Kramer
TOP 2017 LONG SNAPPERS….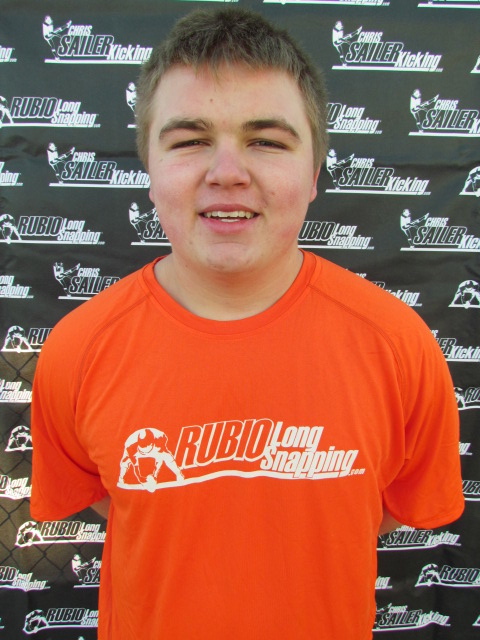 Jake Hess had a great camp and could have easily won the whole thing. His form is coming along nicely and he is built strong. When he gets his head all the way through and with speed, he is phenomenal. Handles pressure very well.
Marshall Coluzzi
Nate Dunham
Shiloh Mast
John Davis
TOP 2018 LONG SNAPPERS…
Ryan Walsh has come along way in the past couple of years and just continues to get better and better. Built strong and has great form. Confidence will be key in the next couple of years. Kid can already snap well.
Ross Hinders
The next stop will be Dallas, TX on July 15, followed by Charlotte, NC (July 26), Atlanta, GA (July 27) and Los Angeles, CA (July 30).  For more information, rankings, evaluations, etc., visit RubioLongSnapping.com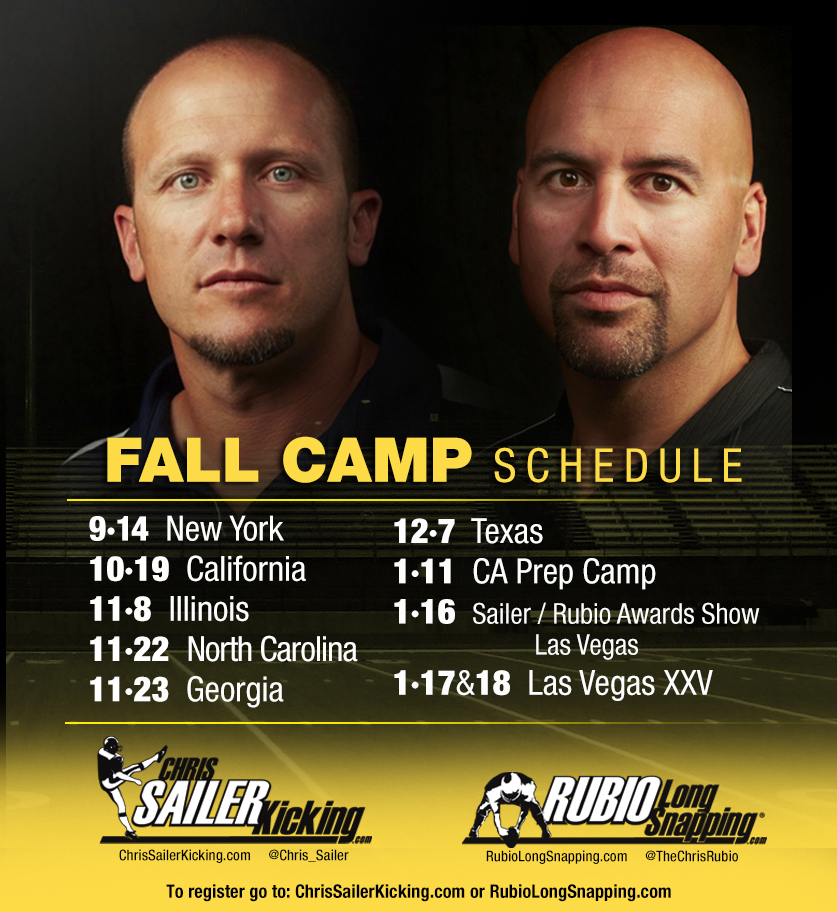 429