Did you figure out the clues?
Next EVENT ELITE: splash of actress that was asked to put them (evening/morning  band) on & flowery athlete mishap spot + a thing fish dont have

(CHRIStina Applegate, the actress, was sprayed about in PM DAWN's, evening/morning band,  song, 2:26 in, and Derek ROSE injured his KNEE + fish don't have TOES…… Therefore, Chris Nieto )
Congratulations to Rubio Long Snapper Chris Nieto (CA, '14) on being the next member of the EVENT ELITE! The EVENT ELITE will be joining the TOP 12 to form the invite only, TOP 12 and EVENT ELITE Camp this summer.
Nieto is built extremely long, is athletic and has a major upside due to his frame and quick hands. He has the potential, if he works right and hard, to easily be a scholarship Long Snapper.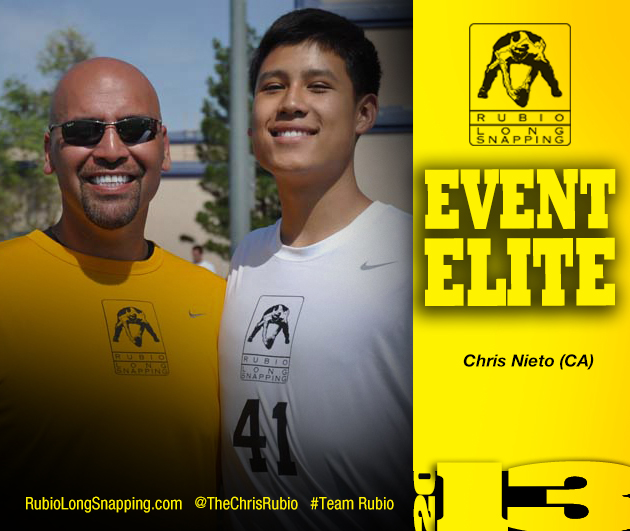 305