The 10th member of the exclusive TOP 12 is Bronson Bruneau (MN, '14)!
Bronson is an incredible talent with an extremely long frame. He snaps the ball very quickly right now and is still raw. With some fine tuning, he could easily move well into the top of his class. Keep a very close eye on this Long Snapper.
Once again, congratulations to the 10th TOP 12er – Bronson Bruneau!
_________________________________________________________________
Rubio Long Snapping is, by far, the biggest and best resource for Long Snappers in the country. Offering the best instruction and most exposure in the world. Rubio Long Snapping can help you to become the best snapper you can be!
In just 12 years, Chris Rubio, President and Owner of Rubio Long Snapping, has become the #1 Long Snapping instructor in the country and the go-to man when a college coach needs a Long Snapper. Colleges from across the country rely on "Rubio's" word day in and day out on who the best Long Snappers are in the country. Rubio Long Snapping has assisted in over 300 Long Snappers earning FULL SCHOLARSHIPS to major colleges and universities just for Long Snapping and many into the NFL as well.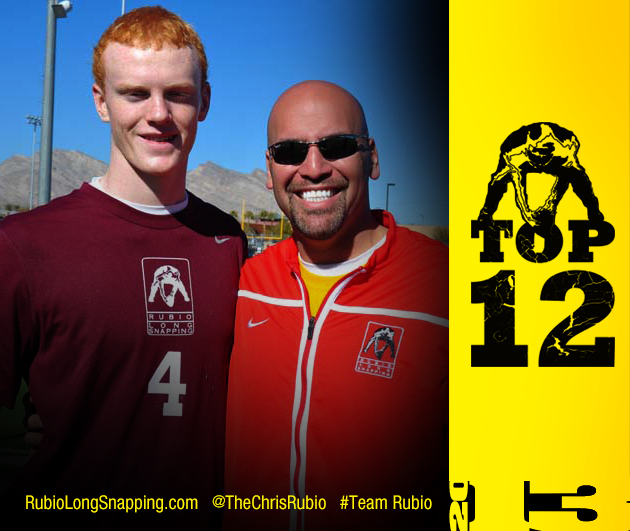 69