So, I get a call from a random number and I answer the phone. Here is how the conversation goes….
"Hello, this is Chris Rubio"

"RUBIO! This is Coach ______ from ______ University. I am not doing well. I just found out that my starter is ineligible and I need someone right now to come in and start. NOW. I have scholarship money and everything. Who do you got?"

"I will take care of this coach. I will text you a list of kids and their cell numbers for you to contact. Consider this done. I will make sure you get a Rubio Long Snapper"

"THANK YOU RUBIO!"
Couple teaching points here….
This happens more often than you think.
Parents, this is why I need your kids cell phone numbers. It is not for my own pleasure, it is for when a coach needs to contact a kid immediately. Bottom line, if I don't have your cell number, you should be texting it to me right now (my info is on the website)
How did the starter not pass his class? Come on! Like I always say, if you are not passing your classes in college, with the help of all the tutors, you are literally trying not to pass. Focus up.
Sadly, I have many kids that will not be able to take this starting spot since they didn't take the proper classes in HS, are not a qualifier with the NCAA and/or simply cannot leave JC early without completing their AA degree.
Take care of your academics first. NO ONE CARES HOW FAST YOU SNAP IF YOU CAN'T SPELL SNAP!
It is never too late. This is proof.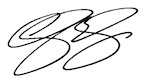 131